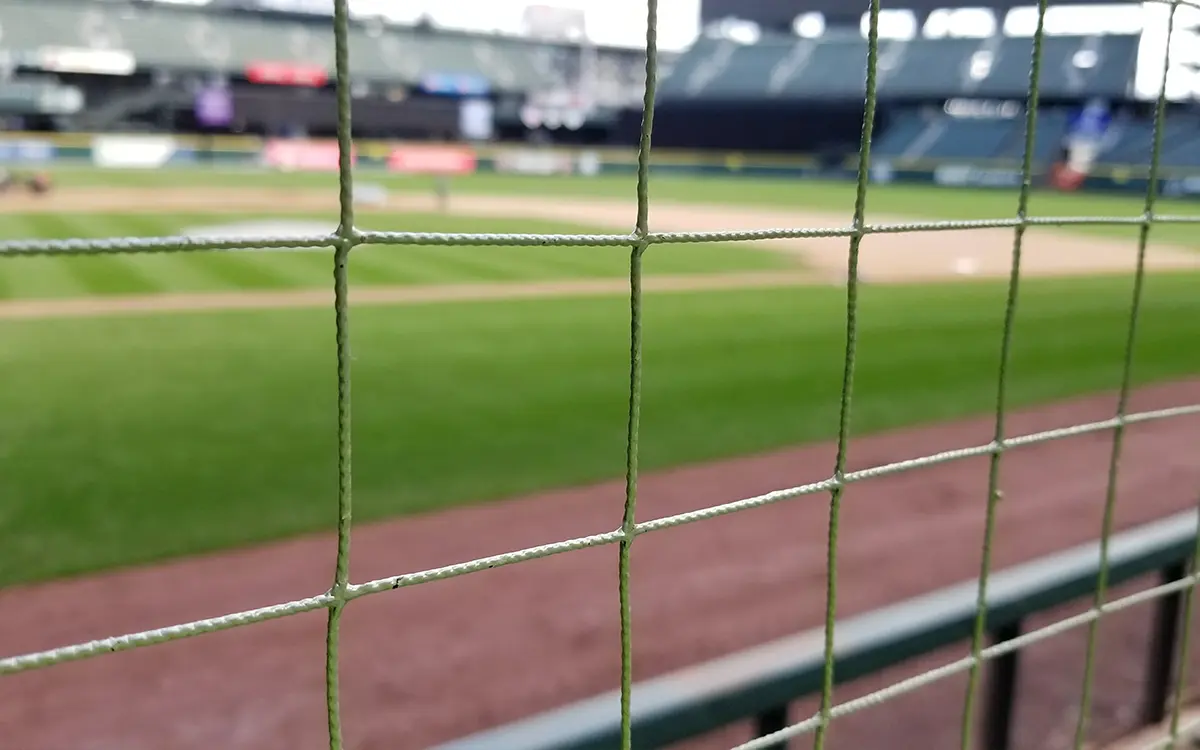 Sportsfield Specialties, Inc.'s (SSI) Ultra Cross® Black and Field Green Baseball Netting have attracted dozens of Major League Baseball (MLB) and Minor League (MiLB) clubs, who have installed the low-profile Dyneema® fiber knotless netting at their home stadiums and/or practice facilities in the 2018 season. This move was part of MLB's ongoing push to expand fan safety.
"The first wave of expansions occurred in 2016 following a recommendation from MLB Commissioner, Rob Manfred. During that time, our original black Ultra Cross® knotless netting became well-known with MLB and MiLB teams for having industry-leading 95% see-through visibility and exceptionally strong construction," explained Kevin DeVantier, Director of Sales at Sportsfield Specialties. He added that Sportsfield is the exclusive provider of the product, which is manufactured by Nor'Eastern Trawl (NET) Systems.
DeVantier explained that in the Fall 2017 an independent consulting firm, commissioned by MLB, conducted a study to see if green-colored netting would improve the viewing experience for fans in the stands. They evaluated several green variants and determined that there was a noticeable improvement in the in-stadium viewing experience. A final decision on the hue was established by MLB based on the color's ability to blend into stadium elements such as grass, dirt, seating, signage, and scoreboards. This was the catalyst for the Ultra Cross® upgrade to Field Green.
"It's hard to imagine that visibility could get any better with Ultra Cross® knotless netting, but with the green coating it has," said DeVantier.
According to DeVantier, the premium netting is made with Dyneema® fiber (a product of DSM) which is also used in bullet proof vests and air cargo containers – "It's very lightweight, yet extremely strong," he added. This feature allows netting manufacturers at NET Systems to decrease the twine gauge to 1.2 mm without compromising its strength. Additionally, the netting is knotless and the twine is braided — the strongest configuration available.
When asked what's next for Sportsfield Specialties and Ultra Cross® Netting, DeVantier stated, "There's a lot of interest in Ultra Cross® at the MLB and MiLB level, but we're also seeing a lot from University teams. I think we're going to continue to be busy for a while."