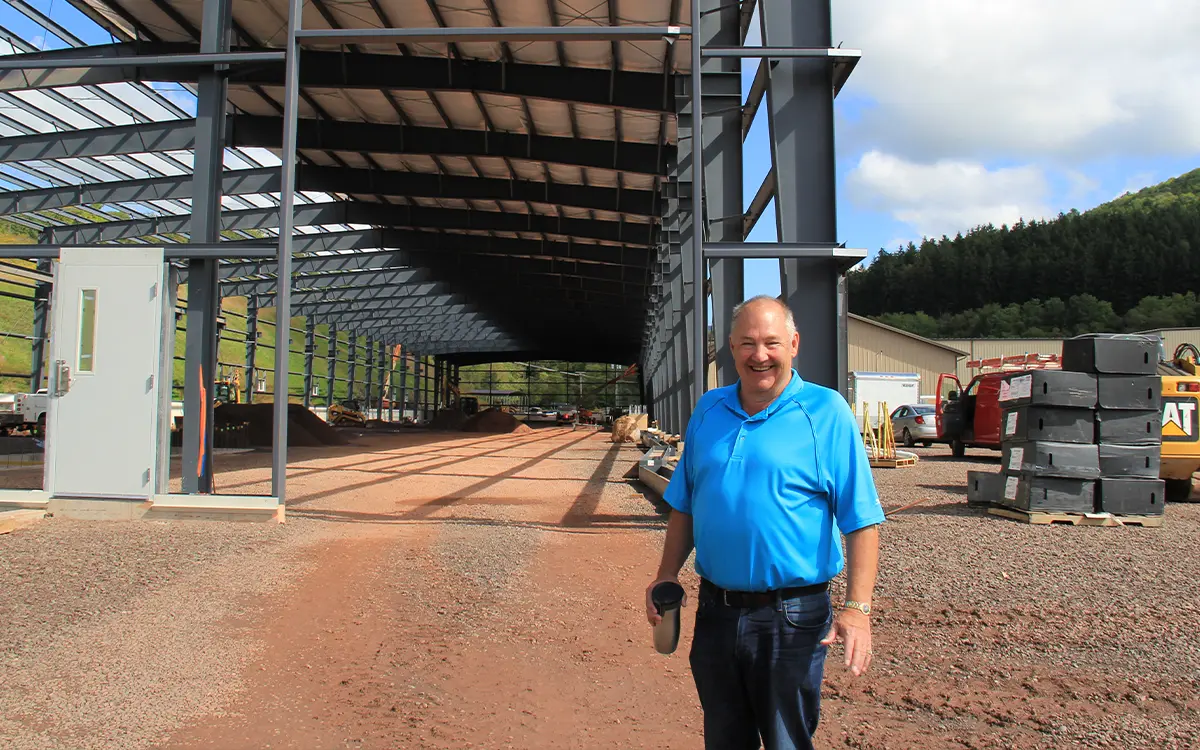 DELHI – In the midst of the company's fifth expansion since its creation in 1988, Sportsfield Specialties of Delhi is positioned to unveil its 600-foot manufacturing space by year's end. The space, equal to two football fields in length, when completed will give the outdoor sports equipment manufacturing facility over 130,500 square feet to operate in. The expansion has occurred in phases, the first of which was completed last year. During that initial phase, work crews had to remove 76 feet, or eight stories, of dirt to make room for the addition.
Owner Scott Clark, who also operates sister company Clark Companies at the same complex on state Route 10, near Fraser, said when the company was conceived he did not realize it would grow so rapidly. With the completion of construction, he said, the company will function like a manufacturing plant should – with materials entering on end of the building and complete products exiting the other end. At the project's conclusion, Clark said the operation of the company will change to allow for multiple shifts. "We will move to a two-shift operation" he revealed.
That means more jobs in Delaware County. The company is positioned to hire approximately 40 new employees by year's end to meet the demands of manufacturing. Those hires will include positions in manufacturing as well as marketing. "When you do twice as much business, you need twice as many people" he said.
Sportsfield Specialties manufactures a "whole array" of outdoor sports equipment and are probably best known for the goal posts they created for the National Football League. The next "big" thing for the company is safety netting for Major League Baseball. Netting systems are installed to prevent foul balls or wayward bats from striking spectators.
Read more by Lillian Brown at The Reporter (Catskills Today).