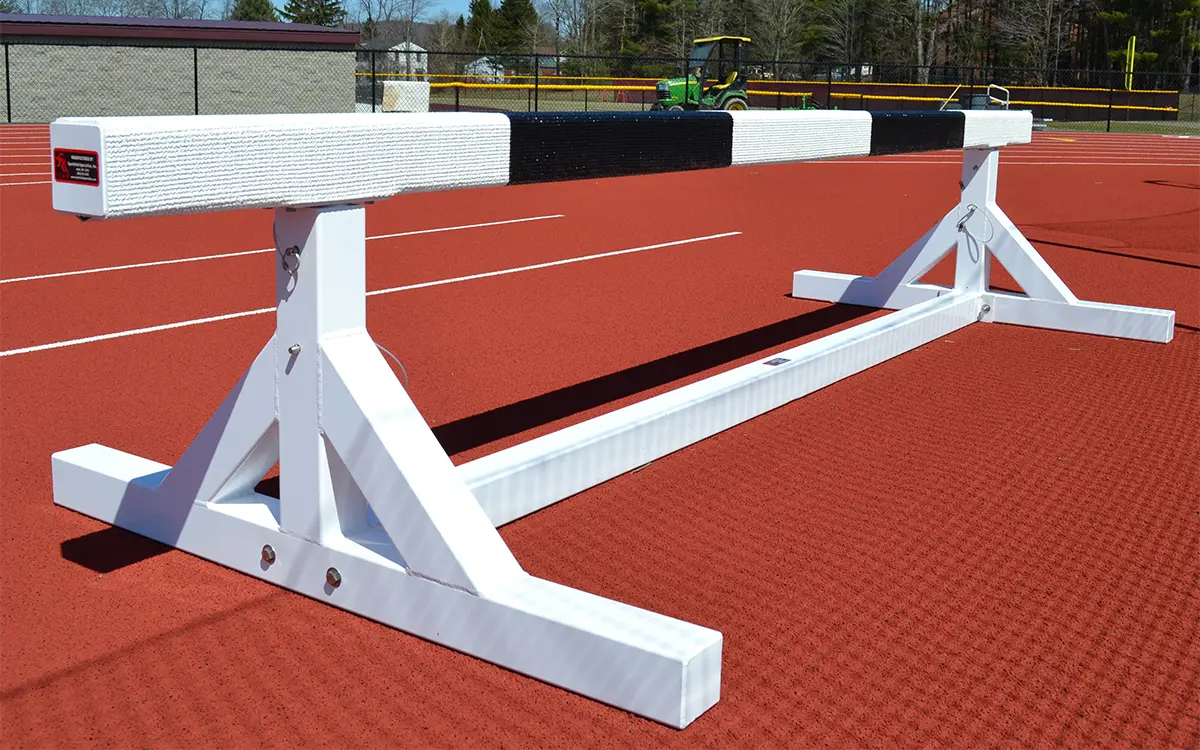 Two small southern colleges—Berry College (NCAA Div. III) in Mt. Berry, GA and the University of Montevallo (NCAA Div. II) in Montevallo, AL—are going big time with sparkling new track and field facilities that have been outfitted exclusively with competition equipment made by Sportsfield Specialties Inc. (SSI).
On both projects the point person for SSI was Brian Jaeger, Southeast Regional Sales Manager, who worked closely with Dan Wright (CFB) of Sports Turf and met often with the track and field coaches at both schools. Jaeger, who is based in Atlanta, counseled both coaches on the functionality and durability of SSI track and field equipment.
In equipping the new Montevallo facility for the 2015 season, SSI provided 1 dual pad hammer and discus cage with separate circles for both, 1 shot put toe board and ring, 8 comboxes (for in-ground electrical connections), 6 takeoff boards, and 1 steeplechase pit with a single hurdle for the water pit. The season was capped off when Montevallo showed off its new venue as host of the Peach Belt Conference Championships.
At Berry, the new track and field venue will mean the expansion of what has been strictly a cross-country running program and enable full participation in track and field by both men's and women teams in the spring of 2016. The lineup of equipment provided by SSI includes 1 dual pad hammer and discus cage with separate circles for both, 2 shot put toe boards and rings, 4 comboxes, 4 pole vault boxes, 8 takeoff boards, 1 steeplechase pit with cover and 4 stationary hurdles including 1 for the water pit.
"These projects give SSI track and field equipment important visibility in the southeastern United States where the sport is especially robust," said David Moxley, Director of New Construction Sales for SSI.
On the working relationships he has built in the region, Jaeger added, "It's always great collaborating with the team at Sports Turf Company plus it was a pleasure advising and getting to know the head coaches and athletic administrators at both schools."