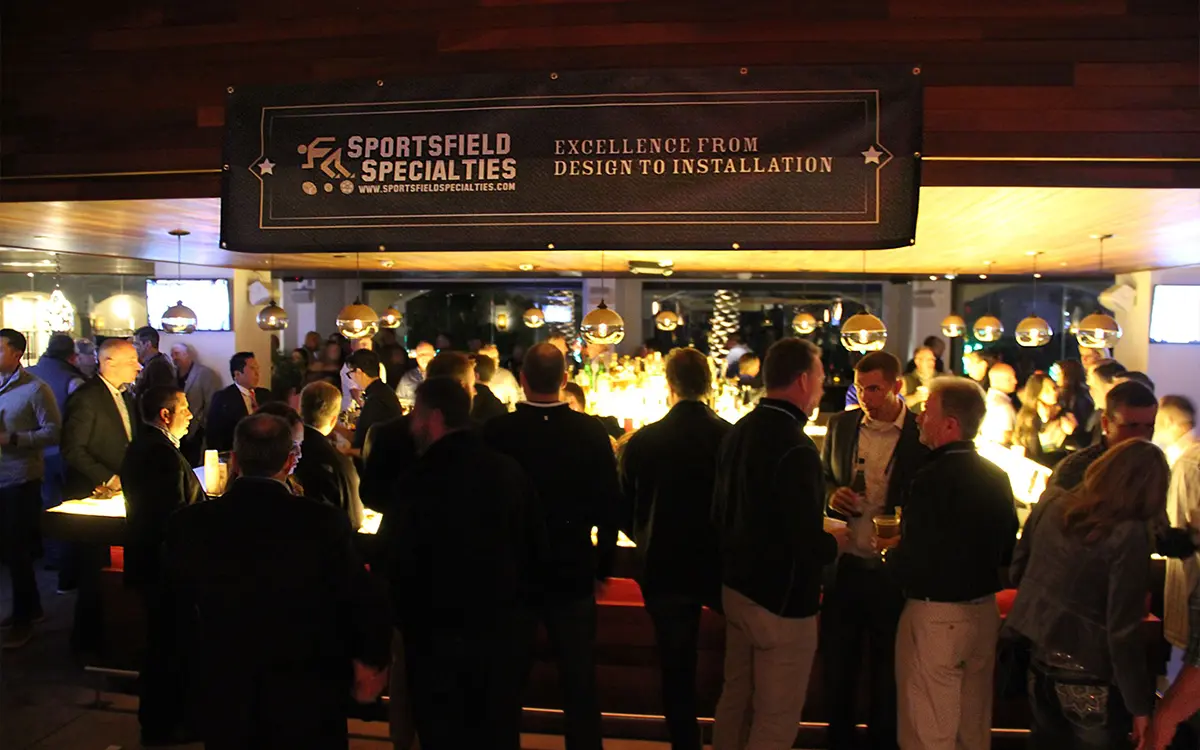 Sportsfield Specialties, Inc. (SSI) hosted their 13th annual Customer Appreciation Party in conjunction with the American Sports Builders Association's (ASBA) Annual Technical Meeting and Trade Show. The event took place on December 1, 2018 at the Fairmont Princess Resort's Plaza Bar in Scottsdale, AZ.
The party, which drew about 300 guests from over 150 engineering / architectural firms and sports construction companies, was hosted as a way to thank customers for their commitment to SSI. "Our success has a lot to do with the relationships we've built with other leaders in sports construction," explained David Moxley, Director of Sports Construction Sales at SSI. "It's a pleasure to celebrate that success with our industry partners."
Next year's SSI Customer Appreciation Party will take place at Cala Bella at Shingle Creek in Orlando, Florida on December 7, 2019.