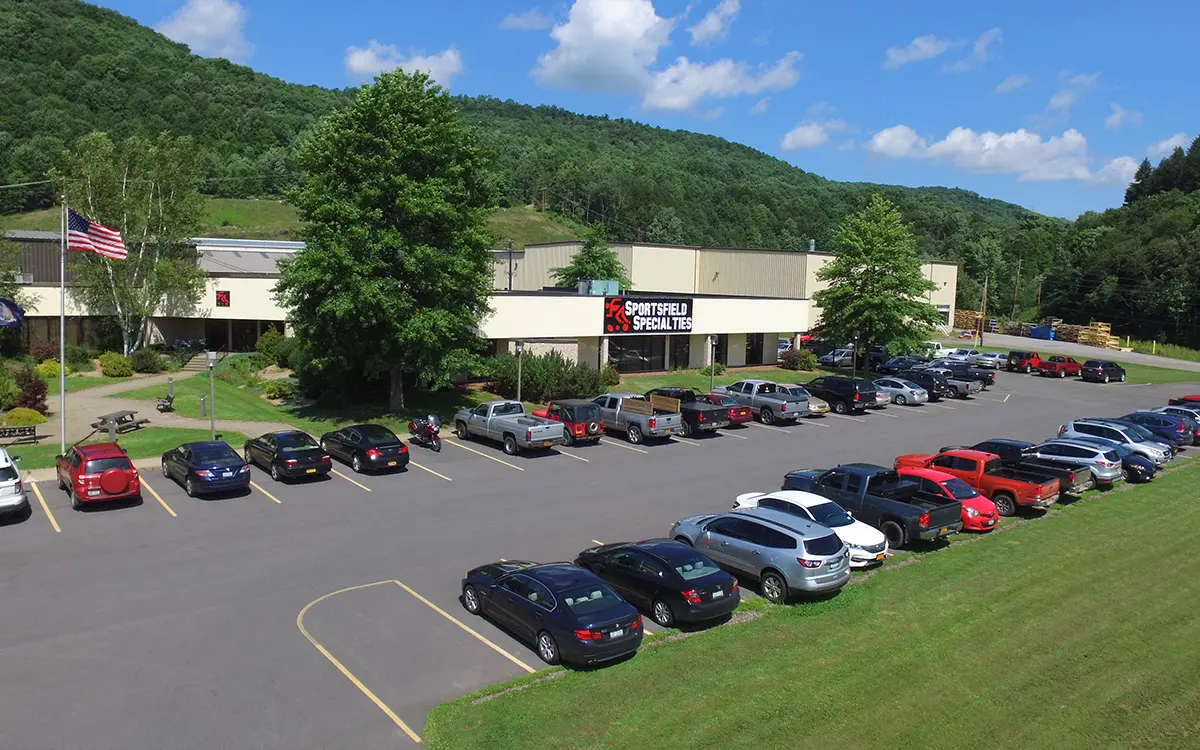 Now with their busy season winding down, Sportsfield Specialties is ready to focus its energy on celebrating the recent expansion of its manufacturing facility in Delhi, NY.
Sportsfield Specialties, Inc. (SSI) welcomes the community to their Open House, scheduled for Saturday, October 22 from 11 am to 2 pm. This event is free and open to the public and will include tours, demonstrations, family activities, and complimentary refreshments.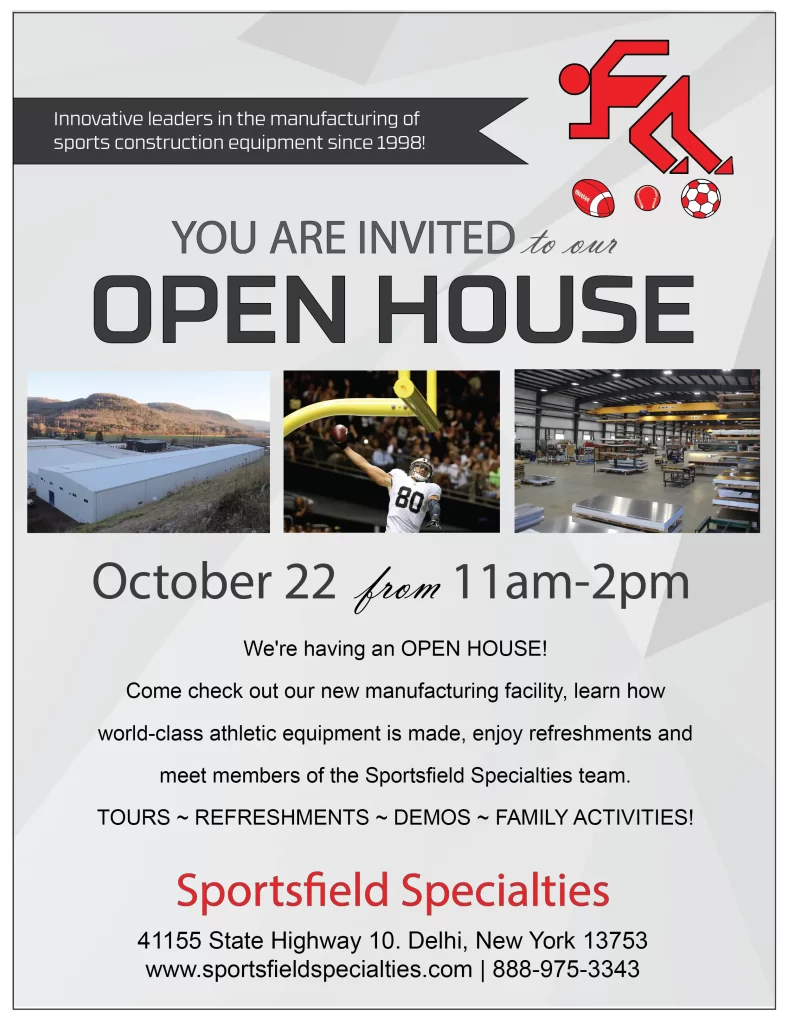 "It's the first time we've hosted an open house at our facility," said Wayne Oliver, SSI's President and CEO. "Our team looks forward to showing off the new expansion and sharing what we do with the community."
According to Oliver, SSI completed the 79,000 square foot expansion in March of 2016, just in time for the company's busy season. SSI serves a rapidly growing yet diverse customer base ranging from high schools to Major League Baseball and the NFL. "Now that a record setting construction season is over, we're able to take the time to celebrate the continued success of our company, a success driven mainly by our outstanding employees."
Oliver shared that the project's success was made possible through the efforts of Clark Companies and other regional companies who worked closely to construct the facility on a tight schedule. In addition, the support of the New York State Regional Economic Development Council, the Delaware County Chamber of Commerce and NBT, were critical in obtaining necessary funding. He adds that much of the project's success was also due to the continued commitment from SSI employees, "There are growing pains that come with any major expansion, but our employees understand the benefits of progress, which are both practical and economic." Oliver said that the increased space and upgraded equipment allow for more efficient production, increased capacity/job creation, and a safer work environment.
"It's quite remarkable that Delhi is home to one of the most specified athletic equipment companies in the country," said Christina Wood, Marketing Manager. "We want our neighbors to see what kinds of opportunities are available in our region and witness first-hand what we're doing differently than our competitors."
Wood added that along with a tour of the facility, demonstrations of the company's new state-of-the-art Amada CNC Laser-punch and Auto Tool Change Hydraulic Press Brake for converting sheet metal, and automated Fryer milling machine for drilling / cutting metal, will also be offered. The most "visually impressive" stop, she says is the powder coating booth where equipment is sprayed with an enamel-like coat, "It's a very eye-catching process."
SSI is located at 41155 State Highway 10 in Delhi. Tours will run throughout the day along with children's activities, which include crafts and a scavenger hunt built into the tour.